THERE IS NO SHORTAGE OF "ADVICE" OUT THERE…
tl;dr: If you want straight answers you can trust, you've come to the right place.
Listening. Planning. Doing.
LEADERSHIP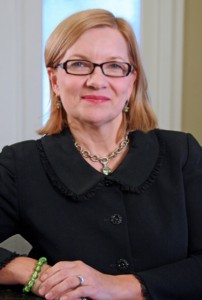 Sharon Harrison transitioned her love for people and numbers to the financial planning world in 1999, after an early career in both teaching and accounting. Sharon is widely recognized, and well known for devoting herself to helping clients clearly define their life dreams, and to purposefully plan to reach their life goals. She holds the Chartered Financial Consultant (ChFC) designation, conferred by the American College in Bryn Mawr, Pennsylvania. As wife to Jamie, mother of seven in this blended family, and a grandmother too, Sharon thoroughly enjoys the many wonderful dimensions of a large family. In her precious little spare time, she loves to travel and read. She is very active in the community and holds memberships in various civic and cultural organizations, including the Covington Kiwanis and the Cincinnati DAR. She is past president of the Professional Networking Alliance of Business Networking International.
Alan Schauer has been advising clients for the last 20 years. Beginning in 1974, Alan studied science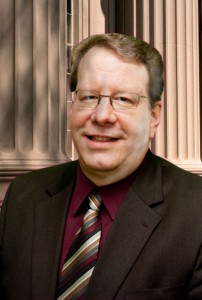 and business at the Sloan School of the Massachusetts Institute of Technology (MIT), and obtained master's and doctoral degrees from the University of Michigan in Ann Arbor. He was a postdoctoral fellow at Harvard University from 1984-1987, and a professor at the University of Texas at Austin from 1987-1993. After a brief affiliation with New England Financial, Alan returned to private practice in 1995. He holds the additional designations of Certified Financial Planner™ (CFP®), Chartered Financial Consultant (ChFC), Chartered Life Underwriter (CLU), and Accredited Investment Fiduciary® (AIF®). He is also a published author and an active member of several financial planning organizations.
DEEP ROOTS
Historically, Affinity Wealth Advisors formed when two like-minded advisory firms, Schauer Financial and Sharon Harrison ChFC, came together to share a common vision and complementary talents. Schauer Financial grew out of the Canton, Ohio life insurance agency founded by Alfred T. Schauer in 1919. After World War II, it experienced exponential growth under son Tom's skill and dedication, and eventually branched into different companies now operated by Alfred's grandchildren and great-grandchildren. In the mid-1970s, the United States Congress passed the landmark ERISA legislation that was the birth of modern retirement plans, and Tom's company (operating as Independent Benefit Service then) grew into a successful retirement planning and administration firm. In 1995, Alan Schauer purchased the firm, and by the turn of the new millennium, Schauer Financial had evolved into a broad-based financial services practice. In 2003, the Company sold the retirement plan service operation and relocated to Cincinnati, Ohio.
(513) 489-7900
Affinity Wealth Advisors, Inc.
8170 Corporate Park Drive Suite 210
Cincinnati, Ohio 45242
EMAIL US